National Racehorse Week is back for a third year!
From 9th to the 17th September yards, studs and aftercare centre's across the country will open their doors to celebrate the love care and attention that racehorses receive 365 days a year.
Whilst booking isn't open just yet, the dates are confirmed so to keep up to date for all things National Racehorse Week please sign up to our newsletter.
Highlights from 2022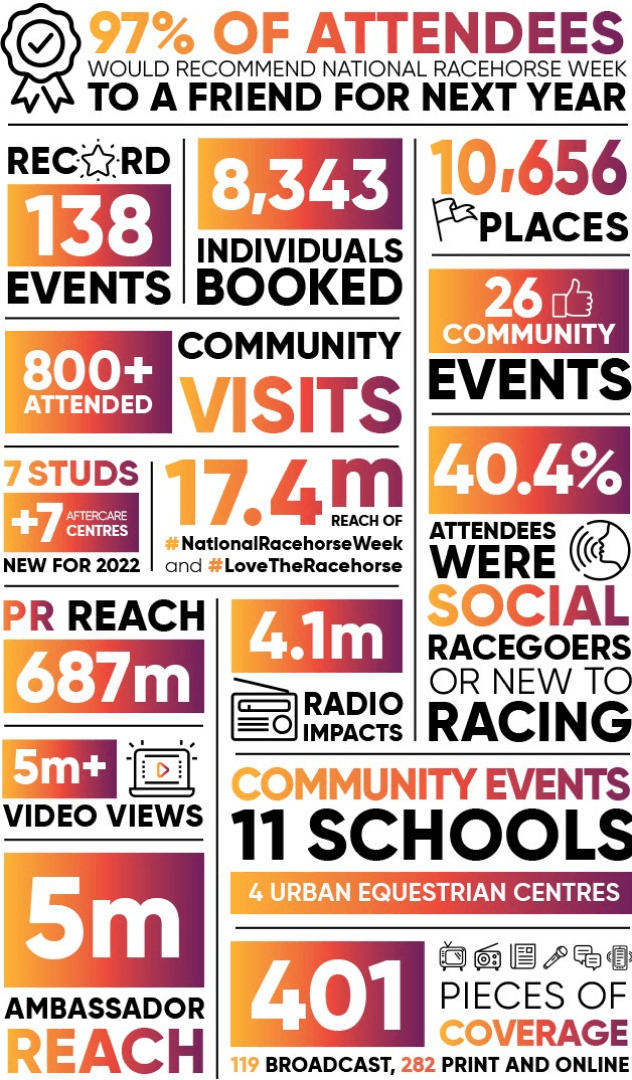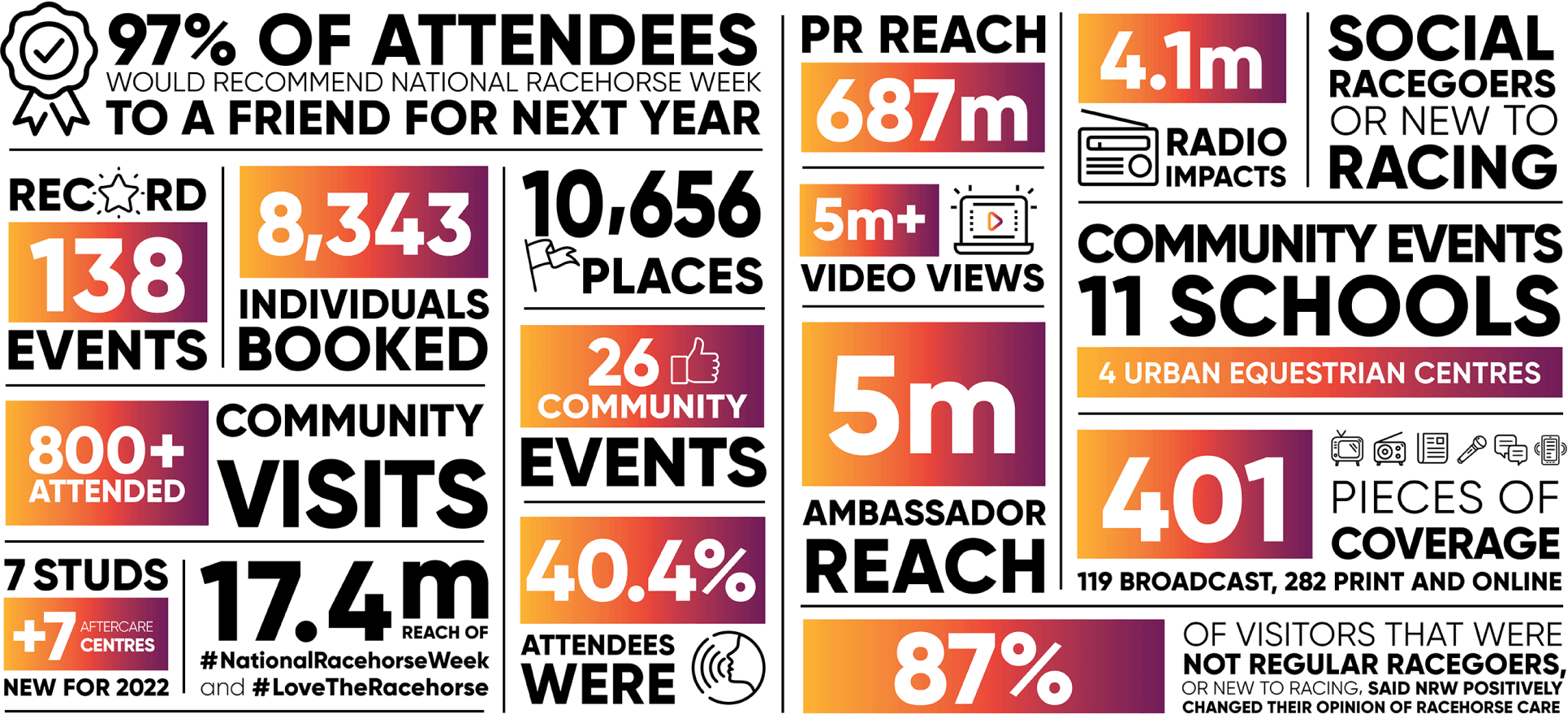 Browse the gallery