Register your yard visit
Free entry
Please register below
Sorry, there are currently no events scheduled for this yard.
Stay updated
National Racehorse Week is a nationwide annual celebration of the racehorse and a chance to see first-hand the love, care and attention that goes into looking after them.
Register below to hear the latest news on all things National Racehorse week, including updates and all future events.
Thank you
Thank you for signing up to email updates for National Racehorse Week. We'll keep you updated with all the major upcoming events.
Overview
Anthony Honeyball trains from Potwell Farm, where Anthony and his team provide personal attention to all horses in his care.
Potwell Farm was once a dairy farm and is set amidst the beautiful, rolling West Dorset countryside.  Over the past decade Potwell has gradually evolved from a small stud with one barn and a tack room, housing Antonia's private horses, to a thriving professional yard with facilities to support their resident athletes.
Facilities and access
No dogs allowed
Partially accessible to wheelchairs/mobility scooters
Toilet facilities available
Refreshments
Potwell Farm
Mosterton
Nr Beaminster
Dorset
DT8 3HG
What to expect
Anthony and his team are looking forward to welcoming you to Potwell Farm as part of National Racehorse Week.
Refreshments
Hosted talk
Q&A
Hosted yard or stable tour
Meet the racehorses
Schooling demonstration
Take a look around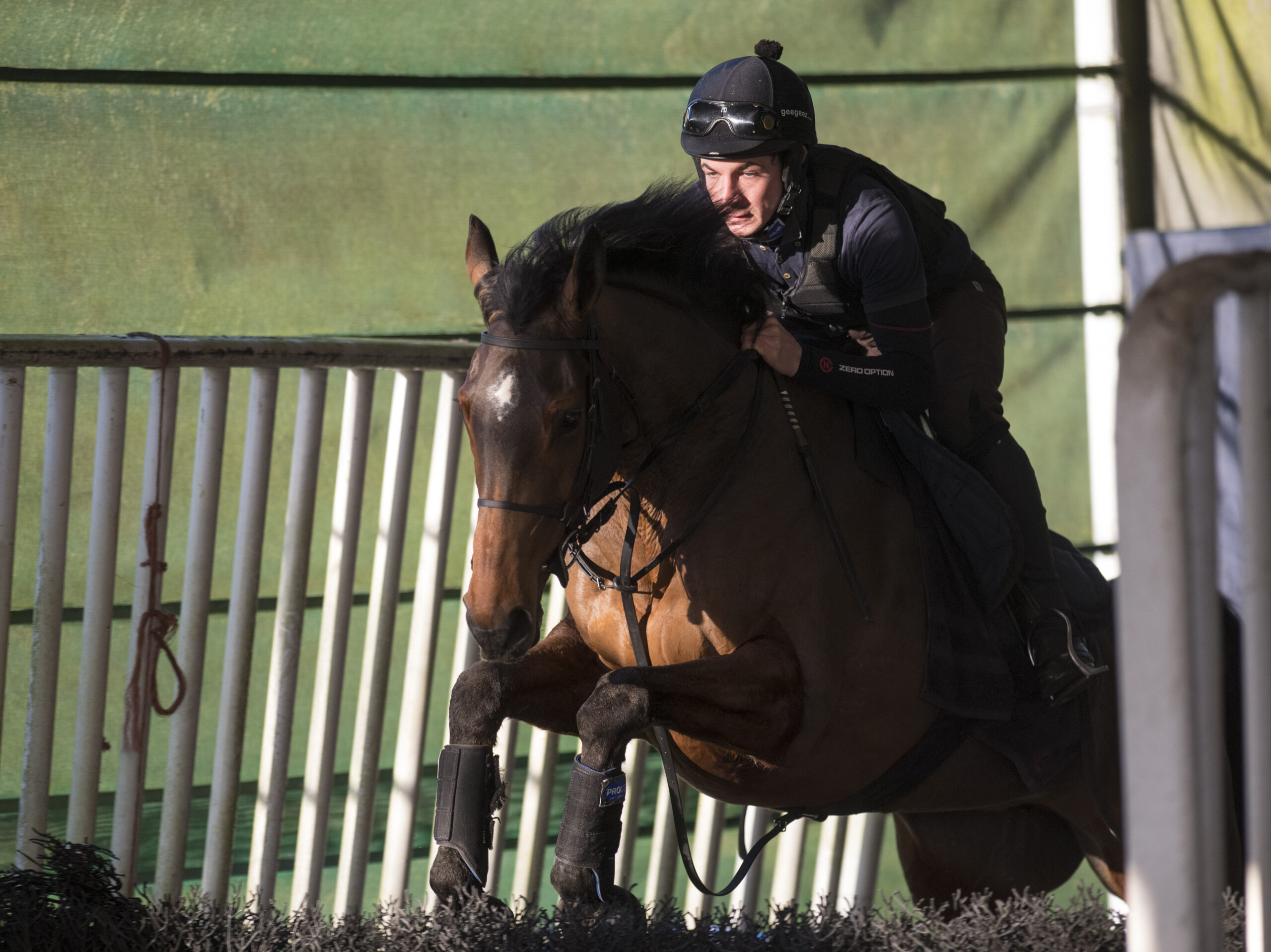 Rex Dingle Shooling Deja Vue Anthony Honeyball stable visit. Potwell Farm Stables Mosterton Beaminster Dorset 13-11-20. Photo © George Selwyn +44 (0)7967 030722 116 Wellington Parade Kent UK CT14 8AF.